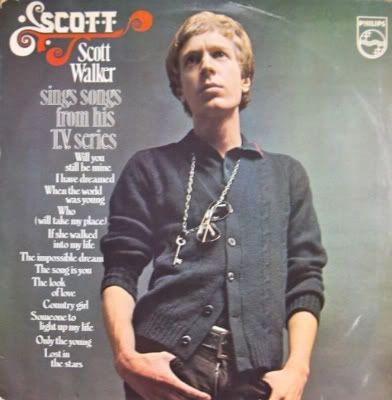 Scott Walker, born Noel Scott Engel on January 9, 1943, to German parents in Hamilton, Ohio, 43 years before it became Hamilton! with an exclamation point.
In 1968 Walker threw himself into intense study of contemporary and classical music, which included a sojourn in Quarr Abbey, a monastery on the Isle of Wight, to study Gregorian chant.

[

3

]

His own songs gradually coursed into Lieder and classical musical modes.
he lyrics insert for the album clearly feature the technique, albeit with a black text on a white background.
harking back to earlier pop. Their failure to reach
numbers had a driving beat